In the men who made us thin on the BBC  I was asked about the evidence as to whether weight watchers contributes to weight loss as a public health intervention.
In the program I presented evidence of why I don't think it applies to the majority of folk and here it is.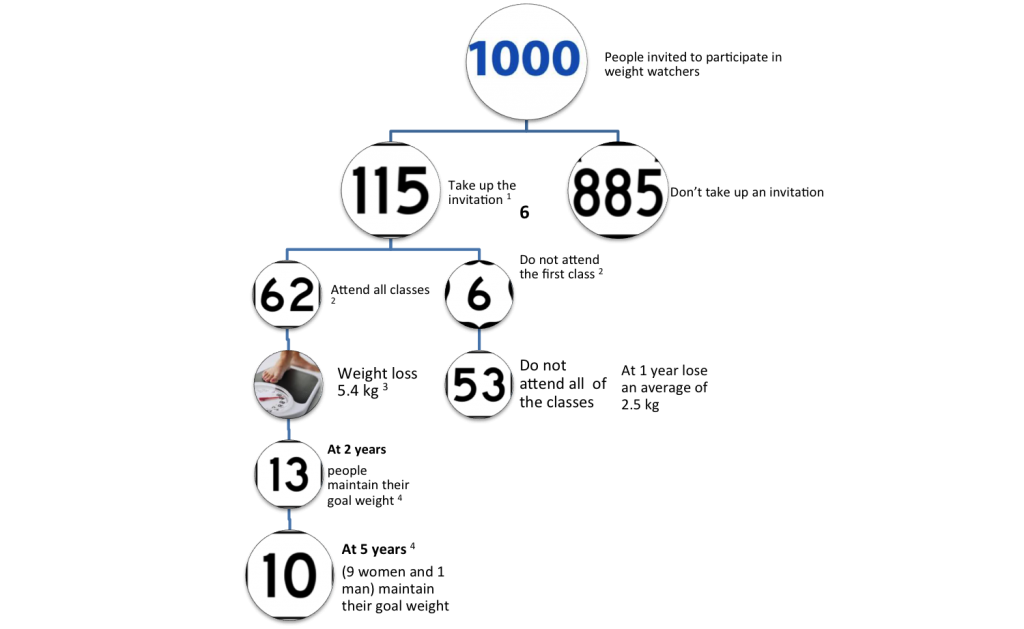 I would be interested in folks comments, and if you haven't seen it yet, you can catch the  first edition of the series on the iplayer. The next in the series is on tomorrow night  on BBC 2.
references for the numbers are
1.Jolly et al (BMJ): the response rate to the invitation was 11.5%
2.Ahern et al (BMC Public Health): 54% of courses were completed
3.Ahern at al (BMC Public Health): median weight change was 5.4kg in those that completed the course
4.Lowe MR (BJN) The percentage of participants who remained below their goal wait at 2 and 5 years was 20.5% and 16.2% respectively