Newsfeed From Google
Find my expert page at the University of Oxford.
Latest News Stories 
Boris Johnson feared Britain's second lockdown was based
…
The Telegraph 2 Mar 2023: The Lockdown Files
… on Nov 1, 2020, Mr Johnson explained that he had been on a video conference call with scientists Dr Raghib Ali and Dr Carl Heneghan. 
Professor Carl Heneghan said that in old age, people tend to lose their sensation of thirst, which leaves them at risk of dehydration unless they …
---
Britain 'on track to zero coronavirus deaths' despite second …Mirror.co.uk–4 Jun 2020
Scientist professor Carl Heneghan predicts the UK will be seeing the same amount of deaths as normally expected by the end of June, with no …
One in three NHS trusts record NO coronavirus deaths for a …The Scottish Sun–18 Jun 2020
---
The case for the two metre rule is falling apart
Spectator.co.uk (blog)–20 Jun 2020
There isn't any, according to Carl Heneghan and Tom Jefferson of the Oxford Centre for Evidence-Based Medicine. For the past few days they …
UK on track to see no coronavirus deaths by JulyMetro–3 Jun 2020
Oxford University professor Carl Heneghan said excess deaths due to Covid-19 will end next week, for which the data will not become …
UK death rate is NORMAL for the first time since Covid …
And Professor Carl Heneghan and Jason Oke from the university's Centre for Evidence-Based Medicine said that in the past 48 hours 50 …
---
UK could see a day with zero coronavirus deaths within three …
Professor Carl Heneghan has based his forecast on current trends, with falling 999 and 111 calls. He told the Times: "The trend in the data is …
Carl Heneghan
The Conversation UK
–
13 Jan 2017
Carl Heneghan is Director of the Centre for Evidence-Based Medicine, … Carl's work also includes investigating the evidence base for …
---
'No solid evidence' for IVF add-on success
BBC News–27 Nov 2016
---
Are clinical drug trials more marketing than science?
BMC Blogs Network (blog)
–
21 Jan 2016
What factors influence the design of a clinical trial? Research published today in Trials 
---
Research funded by soft drink industry 'masks link to obesity and …
The Independent–2 Nov 2016 … to influence the research agenda," Professor Carl Heneghan, Director of the Centre for Evidence-Based Medicine at the University of Oxford, …
---
A GP's view: Orphan drug costs 'prohibitive'
"Carl Heneghan is a GP and director of the University of Oxford's Centre for Evidence Based Medicine.  He believes orphan drugs are proving too costly for the NHS and says the price of the treatments often do not reflect their effectiveness."
Program aired on BBC Scotland Investigates: Life, Drugs and Enormous Amounts of Money is on BBC One Scotland at 10:35 on Wednesday 16 January, and for a week afterwards on the BBC iPlayer.
---
Hip replacement fiasco highlights regulatory failings in Europe
Regulation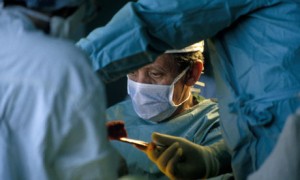 of medical devices such as hip implants is a mess, with low approval standards and no public access to clinical data. The Medicines and Healthcare products
Regulatory Agency (MHRA) announced yesterday that 49,000 out of 65,000 patients who have received metal-on-metal hip replacements will need annual tests for the life of their implants to monitor for problems. Read More Guardian 29th Feb 2012
---
Evidence Aid: Knowledge saves lives after natural disasters
Where were you when the tsunami hit in December 2004? You have probably forgotten by now, but the graphic images of this and a number of more recent disasters are probably still fresh in your mind.Have you ever considered how rescue workers and medics on the ground make the right decisions under such extreme circumstances? Read more Guardian 26th Sep 2011
---
Lack of clinical data for medical devices is putting patients' lives at risk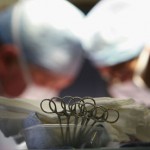 The true extent of medical device recalls in the UK is currently unknown, and hundreds, if not thousands, of patients each year are suffering serious injury as a result or are dying.Read more Guardian 16th May 2011 link
---
Why autism can't be diagnosed with brain scans.
The BBC, the Guardian and Reuters this week widely reported British researche

rs published in the Journal of Neuroscience have developed a brain scan which can detect autism in adults with 90% accuracy.
Dr Christine Ecker, the lead author, showed her imaging technique was able to detect which people in her group had autism. "If we get a new case, we will also hopefully be 90% accurate," she said.
Pretty simple then, you turn up, have the test, and you have a 90% chance of finding out whether you have autism. Well, you couldn't be any further from the truth. Read More Guardian, 12th Aug 2010
---
Story tracker: Mobile phone masts and cancer. Guardian, 23rd Jun 2010
---
Faulty medical implants investigation: 'A system in disarray that favours manufacturers at the expense of safety'
The role of medical devices in health care is essential. Yet a number of recent high-profile failings have prompted serious concerns about the current system of regulatory approval, says Carl Heneghan……read more
---
The Truth About Going Under the Knife Cannel 4 Dispatches 16th MAY 2011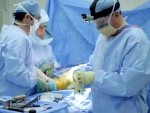 Dispatches – in a joint investigation with the BMJ – explores what's implanted into our bodies. Almost 40 million of us come into contact with a medical device every day. That includes everything from a basic sticking plaster to hi-tech coils implanted into the arteries leading to the heart. The medical device industry is worth over £200 billion a year. Dispatches investigates whether in the drive for innovation, patient safety can come second. The programme reveals that although these medical devices save thousands of lives every day, there are questions from patients and doctors about the amount of testing that these products go through before they go on general sale.
---
The Truth About Sports Products (watch on the iplayer)
Panorama The Truth About Sports Products. As many of us try to get fitter in this Olympic summer, Panorama investigates the sports products that promise to boost your performance. Are those pricey trainers worth the money? Can sports drinks really help you work out for longer? Are proteinshakes any more effective at honing the physique than ordinary food? With exclusive access to the findings from a unique study by the British Medical Journal and Oxford University, reporter Shelley Jofre tests the science behind the bold advertising claims made by some of sport's biggest brands.
'Lack of evidence' that popular sports products work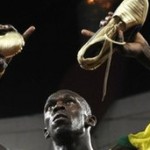 Consumers could be wasting their money on sports drinks, protein shakes and high-end trainers, according to a new joint investigation by BBC Panorama and the British Medical Journal.
---
MHRA: Metal hip implant patients need life-long checks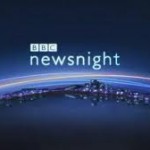 The government's health regulator has advised that patients who have undergone large head metal-on-metal hip replacements should be monitored annually for life. Metal-on Metal Hips: Newsnight 28th February 2012
Metal-on Metal Hips: Newsnight 28th February 2012 http://www.bbc.co.uk/news/health-17192520
Heneghan C. Medical-device recalls in the UK and the device-regulation process: retrospective review of safety notices and alerts.
---
 Tamiflu in children
BMJ systematic review on tamiflu in children appeared on SKY, BBC, ITN news. This is what the Independent madie of our work: No Tamiflu for children, doctors told Doctors should stop giving Tamiflu to children as a routine treatment for swine flu, researchers concluded after finding the drug can cause more harm than good. Analysis revealed antiviral drugs speeds up children's recovery from flu but the side effect of vomiting can cause dehydration and other complications.